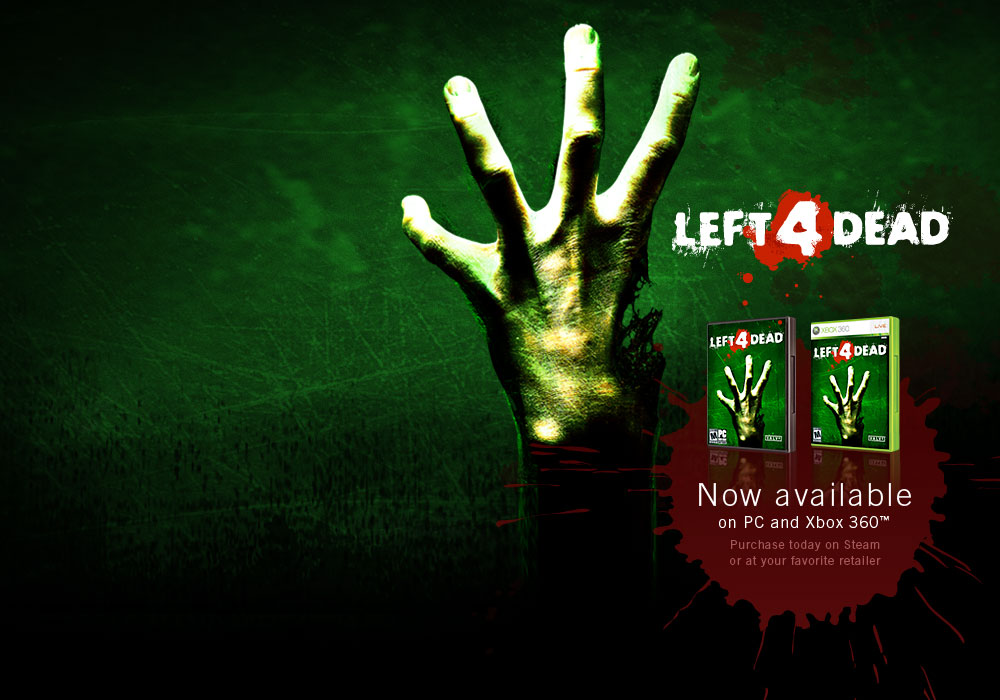 Yesterday, I met up with my friends from my time in university. All four of us were the same, entering uni after O levels, and unwittingly convincing everyone we tell this to afterwards that we're absolute genii. 7 months after we left graduated, we met up with each other - one in unit (me, cos I'm fat and went in much earlier), one freshly passed out from Police Academy, one in OCS, one not long into SCDF training as a fireman (tough shit).
We went to Bukit Panjang Plaza (great mall, but fucked up place to get to -_-") for Jack's Place and nearby for LAN to play
Left 4 Dead
. It's a fantastic game. But as I see it much of the enjoyment depends on co-op. I dunno how much fun it will be playing alone with 3 bots for company. I do know that there's a chance that a controller flung out of frustration might crack my 42" LCD TV.
But that's the thrill of it all. Wondering if I should buy it for the 360 - should be able to tide me over till Street Fighter IV (!!!!!!!) and Resident Evil 5 and Final Fantasy XIII (HAHA PSers HAHA).
More importantly, as we talked and shared and boasted about our NS life (we may not have been able to share much pain and bitchiness because we were scattered all over, but it's fun in its own way listening to stories from other metaphorical islands.), complained about bunkmates, and reveled in each others' simple company, I began to realize just how much I missed this crowd of people. This gang of madcaps. This clique of intelligence. And I don't mean intelligence in a sense of IQ, but rather one where we're tuned to the exact frequency, able to understand each other effortlessly. I won't pretend that we're a smart bunch above common folk - how smart do you think you are when the entry requirement is $60 000 and 6 O level passes? But the unique education system, the amount of interaction we went through seeing and working with each other for 3 years that sped by just like that, it just sets us apart from others. And I look back and see how much I was teased and how awkwardly I stood out in secondary school, how university was such a world of a difference where I felt very at home, and how I'm back to square one now, and I realize that my blind insistence and parents' hope was right - I'm quite hopelessly tuned to respond favorably to the US education system. And these months in NS, I've had my fun, of course I've had. I gained plenty of experiences that I could finally identify with others. But the magic of it all, for now, will remain in this clique of mine.
Perhaps it should remain this way, that we meet once in awhile and realise how much we took our company for granted.
After all, absence makes the heart grow fonder, and familiarity breeds contempt.
Love you guys. And thank you for memories undoable.
Got such a word meh undoable? But it sounds nice lah. Chim.
Happy moo year.